(This post contains affiliate links 💰 – because I'm really good at buying chocolate, and really bad at not buying chocolate.)
You know I've seen getting a really bad rep lately? MailChimp. And I don't really get it.
Suddenly, it's become the "newbie tool" and "you can't use it if you're a serious blogger." 🙄
Seriously?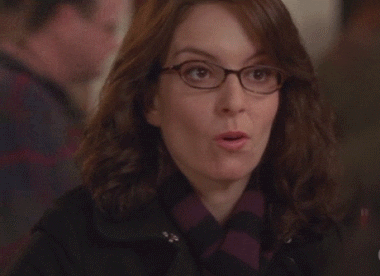 While I do think that for blog-based entrepreneurs specifically, other tools might be best, it's far from a "beginners only" tool. Tons of large businesses and startups use it to power multi-million dollar revenue funnels – with all the advanced targeting and automation it supposedly "doesn't have."
Maybe it's because it's so great for basics and designed to seem so simple, that people don't realize how much you can do with MailChimp.
But I've been seeing certain statements about MailChimp's features a lot lately.
In Facebook groups, Slack, Twitter, blog posts…
"I left MailChimp because I can't track what page people subscribed on."
"You shouldn't use MailChimp automation because it's really just welcome sequences."
"MailChimp doesn't let you keep all subscribers in one list."
"You can't tag subscribers in MailChimp."
"You can't deliver content upgrades with MailChimp – that's a huge drawback."
Yeah, that would be a huge drawback! If it were true. But…not so much.
Because all of those above statements are B.S.
It makes me sad because I was one of those bloggers and business owners that got tricked into thinking I needed to move away from MailChimp loooong before I actually did.
I soon realized the grass wasn't greener and had to move things back, and ultimately wasted about a month on this when I was just starting my business. I had some automations in one tool, some lists in another, lots of syncing through Zapier.
It was not fun.
I felt peer pressured into thinking MailChimp wasn't good enough when it was still the best tool for me.
And I ended up with a more complicated and more expensive tool than what I needed, wasted a ton of time and money, and overall hated the process.
You don't need to make the same mistake.
While I did end up leaving MailChimp again eventually, it's still my mission to make other MailChimp users realize its full power and stay with the tool as long as it works for them (which is usually longer than you think).
Related: How to Use Zapier to Automate Your Solo Business #LikeABot
Why I Love MailChimp
Well, for one, there's the cute monkey. I'm not going to lie, I can be swayed by a cute animal cartoon. 🙈 <– see?!
There are also a lot of features incredibly helpful to bloggers specifically – like RSS-to-email automation and Social Pro.
But more importantly, it's incredible to use. Things in MailChimp have just always made sense, visually, to me. They're where I think they're going to be. They work easily. It's intuitive.
They've built an incredible user experience for a lot of things. Small details like the anticipation they build right before you send a campaign (and how they congratulate you after) shows how much thought they've put into it.
And it works.
I've used so many different email service providers at this point, and I was not expecting the interfaces to make so much of a difference in productivity. But it was taking painstakingly longer to do things in some other email marketing tools, even if it was technically "simpler."
MailChimp might not have every feature built-in, or right in front of your face, but most of the time for me, "DIY-ing" MailChimp was still easier than other tool's out-of-the-box software.
Even things MailChimp's features couldn't handle on its own – using third-party tools was still faster. MailChimp integrations include:
IFTTT
Gmail
Shopify
HelpScout
OptinMonster
TypeForm
LeadPages
Zapier
A few gazillion more
I can set up a content upgrade using MailChimp, Zapier, and OptinMonster quickly and more easily than with the more advanced tools that were supposed to make things simpler.
It was taking less time to log into and set up three separate tools, than to do the same thing in one tool designed to do just that.
That sucked. That's when I started to realize I might have pulled a Gob Bluth when it came to my email automation…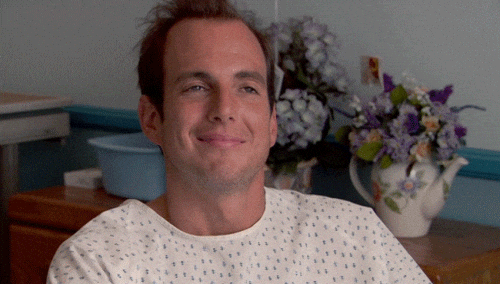 I realized that I needed speed and ease of use – I had always thought that meant the minimal number of tools.
But this experience taught me that logging into 3 separate tools with great user experiences was actually more efficient than using 1 more advanced tool with a so-so experience.
And my definition of productivity means building the environment you need to get things done, which means sometimes 3 tools is simpler than 1. 😀
Before you decide to move away from MailChimp because it doesn't have the features you need, you might want to double check this list below. You can do more than you realize.
There's a shit ton of misinformation about MailChimp out there, and honestly, I think a lot of it has to do with the fact that ConvertKit's affiliate program is so much more lucrative. :/
(And yes, I'm a ConvertKit affiliate too, but I don't exaggerate or give you skewed advice. For some of us, MailChimp's best and for some of us, ConvertKit is. In my case, ConvertKit is my best choice for this blog and MailChimp is my best choice for side projects!)
Before we get started, pin this post for other MailChimp users:
Advanced MailChimp Tips Using Features You Might've Forgotten About
1. Keep all email subscribers in one list with no duplicates
MailChimp might be set up to create separate lists, but that doesn't mean you can't keep all your subscribers in one.
Paul Jarvis talks here about how simple it is with proper list management (which is something you have to worry about with ANY tool).
By setting up tracking fields (we'll get to those in a minute), and knowing what you're doing, you can keep all contacts in one list, and use segments, automation, and groups to split it up for different campaigns.
And if for some reason, you need more than one list or prefer setting up your systems that way, Zapier can help manage duplicates.
Honestly, it's not hard at all to manage subscribers to that you never ever pay for a duplicate subscriber in MailChimp.
The claim otherwise is stupid. 🙄
Related: Which is Better, ConvertKit or MailChimp?
2. Track opt-in source for each subscriber
Sometimes you might want to segment a campaign or automation based on where someone signed up for your list.
For example, when I wrote about Pinterest custom share links, I emailed people who signed up from this post, since I mentioned them in that post as well.
Using hidden merge fields – which are MailChimp's version of tags, you can track the page or external source that people converted from. Then use that field to segment campaigns or trigger automations.
It all works the same way that subscriber tagging would anywhere else, and is just as easy – once you know it's there.
3. Build & run Facebook ads targeting your subscribers
This feature is a new one, and it's an amazing and unique one.
Did you know you can create and manage Facebook and Instagram ad campaigns right from MailChimp, using all of your email marketing and subscriber data for targeting?
This is the first email marketing provider to offer this. So rock on MailChimp, rock on. 🤘
For no extra fees or anything, you can create and manage a campaign using their simple builder.
4. Use a variety of email formats
One thing I see people complain about with MailChimp is that you have to spend hours tweaking the design of a heavily formatted template.
But…they've seen the options, right?
You really don't – you can easily send a plain text email. Their form and email designers are awesome. But here's the thing: you don't have to use every single feature of them. You can easily send a plain and simple email.
I use a variety of email templates – they're all extremely simple and took mere minutes to drag-and-drop into place. And I did that once when I first set up my account. It doesn't need to be a whole big thing.
Nothing crazy that's actually going to trigger spam filters, which is more about the image-to-text ratio than number of images, anyway. If a newsletter is taking you ages to put together, that might be a sign you need to rethink your template anyway.
People act like MailChimp is forcing them, against their will, to use a 7-column template with 8 borders and 1,000 images.
Or like it's not even possible to send a basic email. Ugh, what?
A big thing I like about MailChimp is this flexibility – you can go plain and simple, or vibrant and visual. It's what you make it. You don't have to choose between one or the other.
Related: The Best MailChimp Templates Are Simple and Boring
5. Tag subscribers and track behavior with UTM codes
In MailChimp, merge fields, segments, and groups can all be used to tag subscribers based on their behavior, activity, etc. It's completely possible to get a full view of how audience members interact with your email, tracking them each step of the way and personalizing your email marketing accordingly.
That's right kids, tagging in MailChimp is real and it's spectacular!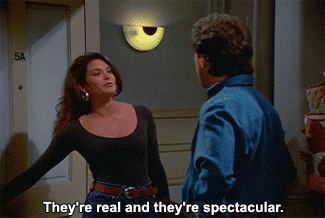 Merge fields can track which page of your website a user signed up on, which stage of the marketing funnel the subscriber is in (subscriber only, lead, paying customer, etc.), which products customers have bought or are interested in, etc.
Hell, you can even target MailChimp subscribers based on UTM tracking info, for example, to send a campaign to users to opted-in through a Facebook post. That's some intense ish that took me way longer to figure out in the other tools I've used.
Related: What Are MailChimp Segments and Groups, and How Do We Use Them?
6. Create fully automated sales funnels
MailChimp's automation is a lot more than welcome emails. And there are templates to get you started if you're new to building workflows.
You can start off with a welcome email sequence introducing the subscriber to yourself and your list. Then move them into a sales workflow that pitches a product related to the content upgrade they opted in through.
Based on whether the stage merge field changes, then move them into one of several nurturing workflows based on whether or not they've converted.
I love, love, love that automation's available on ALL MailChimp pricing plans now, too.
There's basic automation in the free forever and growing business plans (what most of us have), and there's now a MailChimp Pro plan with even more advanced automation and segmentation.
Related: The Three Most Powerful MailChimp Email Automations
7. Track leads and paying customers
Want to create an onboarding series for new customers, then add them to your main newsletter list once it's done? Totally possible.
One of the areas where MailChimp's still much stronger than other email marketing tools in its "tier" is with ecommerce integrations.
You would use tags to separate onboarded customers from those still going through the new customer automation. Then when creating newsletters and other campaigns, you could create segments or groups that exclude new customers from the mailing.
8. Re-engage stale subscribers
You do pay for MailChimp based on the number of subscribers, just like ConvertKit and other ESPs, so you only want to send emails to people who really want them. Re-engagement campaigns let you identify subscribers who aren't opening your emails, and try again to get their attention.
You can either use this to resend an important email campaign, or to identify inactive subscribers to remove from your list.
You can create a segment of people who haven't opened recent emails, and send them one more email – usually something fun to get their attention. When I managed the marketing automation at eZanga, I wrote one with a Top Gun-themed email about "losing that loving feeling" that was a hit. 🙂
Once you've sent this "last chance," you can remove anyone who didn't engage with it.
9. Use conditional merge tags to personalize your content
This is a feature that I just found out about and have gone buck wild over already. Did you know you can customize merge tags beyond the overused "FNAME?" (Seriously, you wouldn't say my name every other sentence IRL so don't do it in emails)
For example, you can have a section of your MailChimp template for a CTA that pitches one product if someone's not a paying customer of it, but shows an alternative pitch for something else for people who have already purchased it.
10. Test timing, subjects, and content
You know what sucks? Having to pay extra for A/B testing.
No marketing tool should be making it harder to run experiments – they should be encouraging constant testing and showing users the best way around it.
In MailChimp, you can A/B test the impact of open rates on subject lines or of the day of week on conversion rate, and see which copy within your email can lead to better click-through rates.
How do you take MailChimp's features to the next level?
Note: this post was originally published in March 2016 and has been updated as MailChimp pricing and features and stuff change. 🙂