Let's just be frank: I write a ridiculous amount of content.
When you take into account this website, my old day job, my side blogs, and my freelance content marketing clients, I usually write 3-5 blog posts per week. And we're not talking baby posts or regurgitated crap, we're talking awesome unicorn content. 🦄
Content that is:
Strategic and well-written
In-depth and detailed
Optimized to generate leads for businesses
Engaging, entertaining, and endearing as hell
And that's just creating content – it doesn't include things like editing, writing promo copy for email and social media, or creating course and marketing content for Build Your Own VA.
It's a lot – but surprisingly, not too much.
You might think this is wildly unsustainable and I'm heading for a huge creative crash (and who knows…I may be), but I've also been creating content more or less at this speed for 8 years now.
That means two important things for you:
It's proof that you can create a crap ton of awesome content without burning out. 🤘
I've figured out the systems, streamlining, and habits that need to happen in order for you to do so.
And you think I'm keeping those to myself? Nope, nope, nope.
It was hard work to figure out how to do this, and this egotistical gal wants credit for it. 💁🏻
So today I'm taking you through my content creation process, which I use for pretty much all types of content, no matter the gig or outlet!
[Tweet ". @thatbberg creates a LOT of content. 📝 But not *too* much, thanks to this process:"]
Because…I'm not a player, I just blog a lot.
"Who's She to Tell Me?" Hi, I'm Bberg!
Why should you follow my process?
In addition to content for my actual employers and clients and my own website, I've also written for companies like HubSpot, The Next Web, Social Media Examiner, and more. Over the past 8 years, I've written THOUSANDS of high quality, in-depth blog posts…along with a few not-so-great ones I don't count anymore. 😉
Lin Manuel-Miranda was actually talking to me when he said "write day and night like you're running out of time."
And for so much of my career, I was the business's sole content creator.
All this to say…I'm definitely, absolutely not talking out of my ass here. Ya girl can write. 💁🏻
And I KNOW WHAT IT'S LIKE to feel the pressure to be a content creation machine. Having to look at a whole month's editorial calendar and figure out how to do it all alone.
This process is how I made it possible.
[Tweet "Holy wow, loving @thatbberg's content creation process! 🦄"]
Average Content Creation Speed
Before I get into this, a disclaimer: this is just what works *for me.* You do you, boo.
Right now, I can write about 1,000 words per hour when the content's already well-planned. This doesn't really count brainstorming time, just since it's hard to divide a big thinking session up into the different ideas that make it past the final cut.
That may seem like a lot, but that's ONLY possible because I streamlined my writing process like whoah.
And remember that 4-5 years ago, I was spending way longer on content that was way shorter and way worse.
Then this system sprung up as I went from flailing content marketing intern to the majestic content unicorn speaking to you today. 🦄
My Writing Creation Process for Creating Ridiculous Amounts of Content
Step 1: Brainstorm Content Topic Ideas in Batches
I am never without content ideas; I like to call it "living in idea mode." 💡
Partially because it's great to think and plan ahead, and partially because content marketing calendars can be unpredictable and you never know when you need to pull a new post out of your hat in a day or two. 🎩
My personal preference is to come up with a bunch of topics at one time during a big brainstorming sesh. That might be:
Taking 15 minutes after a client interview to come up with several content ideas that would solve their customers' problems
Coming up with a few months of newsletter ideas in one sitting
Planning all blog posts for a launch or campaign at one time
The main reason I batch it like this is that it helps me get into a groove. Batching's a great time management method for anything, but for content especially, I feel like it helps keep your ideas connected.
You come up with one working headline and what it might talk about, and then another idea snowballs off of that, and then another and another within the same stream of consciousness.
Next thing you know, you have a full-blown series of interlocking and connected posts to build momentum throughout your entire marketing campaign!
Related: 47 No-Fail Ways to Come Up With Content Ideas
Now, while I do sit down for batch brainstorming sessions, I also don't limit myself to only brainstorming during those sessions. Following the GTD methodology, I also "capture" any ideas that pop into my brain helmet on the fly while reading content or talking to other people on social media.
And between those two processes, I haven't run out of blog post ideas since like 2012. 🙌
Not only that, I have dozens – maybe hundreds – of different ideas and outlines ready as backups if the content I have planned for a given week isn't tickling my fancy and I want to write something else instead.
So when it's time to write something new, I either follow the editorial calendar for whatever campaign I'm running, or choose something off of the never-ending idea list.
[Tweet "When you brainstorm content ideas in batches, you end up with a great series of related topics!"]
Then it's time to outline! Regulars here know how I love lists and planning…
Step 2: Define the Content Goals With a Content Skeleton
What I do next is get super clear on the goals and structure of the post. 🔮 If I already felt clear on it, I get clearer.
And this is all done on paper in one of my notebooks so I'm not distracted by everything online related to the topic (yet).
This can be done when you're originally coming up with ideas, which is awesome because then you're not at risk of forgetting the details when you go to write the content months later.
Or you can do it as you go along. It just depends on whether you'd rather have this as part of the planning or production process. ¯\_(ツ)_/¯
Now, the content skeleton is how we do that…
[Tweet "A blog post outline or skeleton lets you get clear on the structure before you even try to write!"]
First, I write the piece of content's working headline and mission statement. ✏
The working title is usually just a straightforward explanation of what the post is doing. For example, for this post it was "My Content Creation Process." For my post about writing welcome sequences, it was simply "Intro to Writing Email Welcome Sequences." Nothing fancy.
The mission statement is a sentence or two that explains what the reader's goal is for reading the content, what it should accomplish.
For my planner roundup, for example, the mission statement was, "Learn what to look for in a paper planner to organize your solopreneur business, and the best planners that meet all the criteria."
And for my post on time management systems, it was "Explore the five best time management techniques for solo entrepreneurs, when to use each, and how they all work together."
It's also a good idea to clarify the call-to-action or larger goal for yourself for the content, like which business goal it's accomplishing or which product/service it's getting people interested in.
After that, all that's left of this stage is to create a loose skeleton – just what I'll talk about in the intro and conclusion, and the main points or subheadings in the middle.
But! This is where most people stop outlining and start writing. I don't put down my pretty notebook just yet…
Step 3: Create a Content Outline That's Detailed AF
After I nail the skeleton (which just feels like a hilarious expression so I'm going to use the hell out of it), I go back and do the real outline. That was, like, the outline of the outline.
At this point, I lay out pretty much everything I want to talk about, not just the main points. I spend 45-60 minutes on this outline, and it's usually as long as a short blog post in itself.
This is usually in that same May Designs notebook I use for all my blog post outlines. But for some posts – like those with tons of links, for example – it can be easier to move things over to Google Docs now.
This version of the outline will contain all the important things to convey in the content. Talking points, examples I want to cite, links/references to include…hell, even pop culture references I want to make. But I care more about those than most content creators…
Basically, it's all the meat. It's the information of the final piece of content, just without the complete sentences, transitions and segues, and brilliantly witty commentary.
It's so detailed that hypothetically I could lose this outline for months, come back to it, and still understand it enough to use it and write something based on it (which I've totally done).
Now, I wouldn't blame you if, at this point, you're asking "why?" Why does my outline have to be this detailed?
[Tweet "Why should your content outlines be as detailed as possible? @thatbberg's Type A take:"]
The way I see it, writing and putting together the final piece – with bad puns and everything – is the most creative part of the content process. You need to give it room to breathe.
To really be able to let loose, get in the zone, and churn out awesome content, I need all the non-creative aspects to be finished already. The other things like research, finding examples, etc. would just get in the way if they were all happening at the same time as the actual writing. 📝
It's what works for me, and you'll never know if it's what works for you until you give it a try.
Related: 15 Habits of Highly Effective Content Marketers
Step 4: Write, Write, Write, Write, Write
Finally! It's time to write! And at this point, it'll be really, really easy.
The main reason it's 100% worth it to spend so much time on your outline is that it cuts down on the time you actually spend writing. So it's not like the content creation process is taking you longer total, the proportions are just switched around.
[Tweet "The more detailed your content outline is, the easier the writing process will be!"]
When you have a detailed as fuck outline, you know exactly what you're going to write as soon as you open the word document.
There's less thinking and planning as you write. Instead, it's more a matter of completing and fleshing out thoughts, connecting them together, adding stories and personality, and crafty, wordnerdy stuff like that.
And don't you want to really be able to revel in the wordnerdery of writing a new blog post? 🤓
Using this quirky content writing process, writing becomes the easiest part of creating a new blog post, whether you're a natural writer or not. In fact, this strategy really lightens the load of this step if you don't love writing.
Your thoughts are already planned out and the structure is set, so you can really just word vomit the content putting it all together. Step 5 will take care of any…truly vomit-y content.
Step 5: Go Red Pen Crazy
Next up is editing! I'll be honest – I do not love editing. Not at all, not at all. 🙈
So for me, this part is about going into the content and doing what needs to be done super efficiently so I can GTFO quickly. This is true whether I'm editing my own content or someone else's.
(And by the way, you should be editing your content and always trying to improve upon it – even if you eventually have an editor, coach, or VA editing as well.)
[Tweet "The goal of editing should be to get in, make the content better, and get out without obsessing."]
The most important thing to keep in mind at this step is that it's about the whole story.
Ya, obviously grammar and being able to write coherent sentences is important. I will argue with you over the Oxford comma for hours to prove it.
But online content is more about speaking directly to your audience than perfect sentence syntax. It's fine to have content that doesn't have 100% formally correct grammar, but is still easy to read and understand.
So when you're really struggling with content creation, don't overwhelm yourself with that line-by-line, sentence-by-sentence grammatical editing. Instead, focus on developmental editing – perfecting the actual information and how you're conveying it.
I try to follow a lot of Ann Handley's "editing by chainsaw" tips from Everybody Writes (affiliate link):
State your key idea near the start
Slash anything that feels extraneous
Make every paragraph earn its keep
Make every sentence earn its keep
Try moving things around
If you need to, sign up for Grammarly (affiliate link) for the more intricate editing – it's way better than any built-in spell check and can help you improve your writing over time. You can also have a VA work on more "tiny detail" editing, providing their wordnerdery and grammar skills are top-notch.
And after that, do a little shimmy, because your post is ready to make its debut to the world.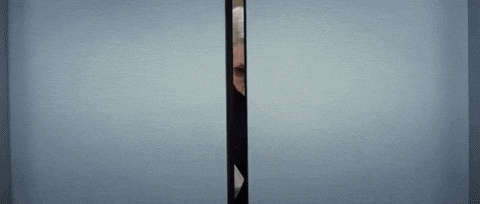 Make Writing a Habit
I want to end with more wisdom from my own queen of content:
I wasn't writing 3 awesome posts per week right away. I was either writing awesome posts way less frequently, or writing 3 sucky posts per week. But "writing is a habit, not an art."
I didn't stress about it, I didn't hold back, I just wrote. And the words I wrote kept getting better. That's why this post focuses on the overall process and not all the small writing techniques I use throughout it.